---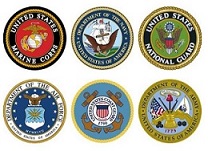 ALLVETS is a nonprofit group that has the goal of preserving the stories of local veterans for the future. The recorded stories will remain a legacy of York County.

ALLVETS is a small group of people trying to save the stories of military veterans from time gone by. Some have humor and some heartbreaking. This is not just about their service; it is about who they are. We hope that these men and women would speak about how they grew up and what advice they may give to those who may watch or listen to these presentations in the future.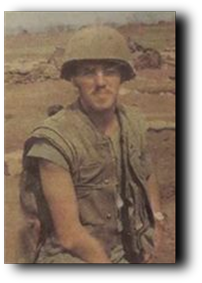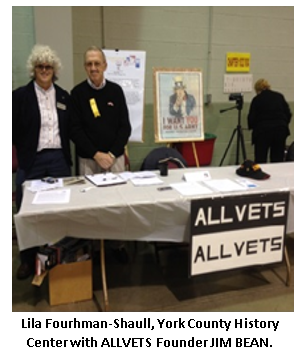 James Bean passed
January 14, 2017
The recording, audio or video, is conducted at the York County History Center 250 E. Market St York, Pa. Recording sessions will take place on the fourth Wednesday of each month at 7 PM. Each recording will be approximately one hour and veterans may preregister at no cost. All recordings are open to the public. The first veteran recorded was by James Bean, a Vietnam veteran, who is also ALLVETS founder. Listen to Jim's recording on YouTube.
Mr. Bean served as a Corporal in the U.S. Marine Corps 1st Battalion 9th Marines, "The Walking Dead", during the Vietnam War and received a Purple Heart for his service.
Read his obituary.

Terry Gendron
York VA Director
tgendron@yorkcontypa.gov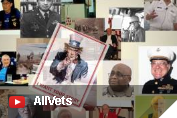 ---